Effective digestive and immune system support in one. Our intestines contain both good and bad bacteria. The good bacteria keeps the bad bacteria from growing out of control, and the good guys help us digest food properly, flush out toxins and waste, and absorb nutrients from our food.
(was Ultra-Enzyme Support® PLUS) Now Improved. We heard you! Now we have improved our already great formula but have added more probiotics and two new digestive enzymes that helps with digesting milk and cheese and also one for helping digest wheat products for those that have a sensitivity.
Now with more probiotics billions of beneficial live probiotics. Using the highest quality vegetarian enzymes provides support on many levels. This 100% natural and non-animal based enzyme formula is manufactured under the strictest standards for optimal function of the digestive system and with L.E.A.D.S (Live Enzyme Activated Delivery Systems).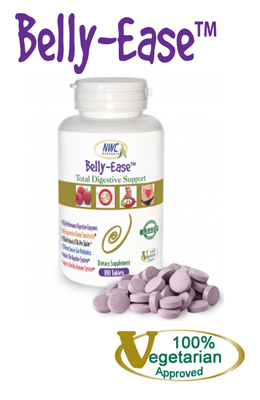 Ultra-Enzyme Support® may be the most complete way to support your body on an enzymatic level.
Now with 19 Enzymes for a complete digestion support. It's no secret that as we age it becomes harder to enjoy a meal without suffering from some type of digestive discomfort. The reason is that every 10 years of life the pancreas produces fewer digestive enzymes. In addition, our modern diets are largely void of natural plant enzymes.